Reach 90% Of Internet Users
The Google Display Network is a huge network of websites, reaching over 90% of internet users and made up of over 2 million sites. We place display ads on the Google Display Network for our clients. Display ads can be text, image or video ads. For visual ads we work with you to create images, animations or videos that communicate a strong message about your product or service.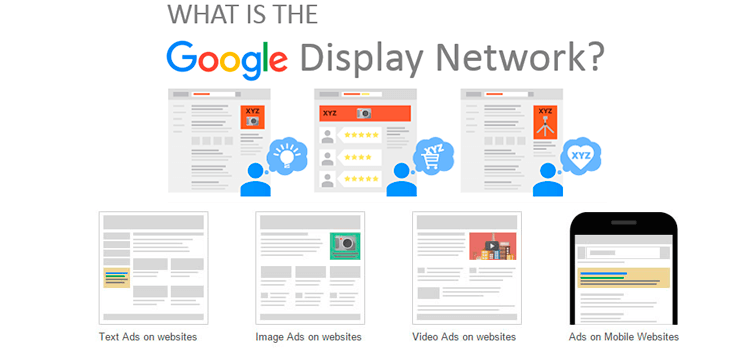 To make sure that you get the most from your advertising spend on the Display Network, we tailor your campaign to engage with people who are most relevant to your business. We use a combination of options to ensure we get your message in front of the right people – from geographic location to audience interests and demographics – and of course, keywords! Display marketing can be very tightly targeted, even down to specific sites. When we're planning a campaign, we always brainstorm for ideas about where we might place our clients' ads to get the best return – for example what worked well for a golf resort was placing their ads on accuweather.com.
Many people are familiar with the Display Network as a way of re-marketing – to keep past visitors to your site engaged even when they are browsing elsewhere. Re-marketing is a specific campaign type that you can find more information about here.
Of course, reaching the right audience is only half the story – we need to make sure that the adverts catch your audience's attention and encourage them to interact. We create compelling and imaginative ads to do this so that you maximise your opportunities.
So, whether your goal is re-marketing to an existing audience, lead generation from a new audience or simply raising brand awareness, talk to us about how using the Google Display Network can help grow your business.